bswift helps employers realize the power of their
benefits investment.
We're changing the way employees perceive and engage with their benefits. bswift's goal isn't just to provide an enrollment solution – it's to inspire confidence in employees and connect them to the resources they need to achieve their health ambitions. This agile technology ensures that the entire experience will be flexible, personal and secure every step of the way. See why the bswift experience is like no other.
STREAMLINED USER EXPERIENCE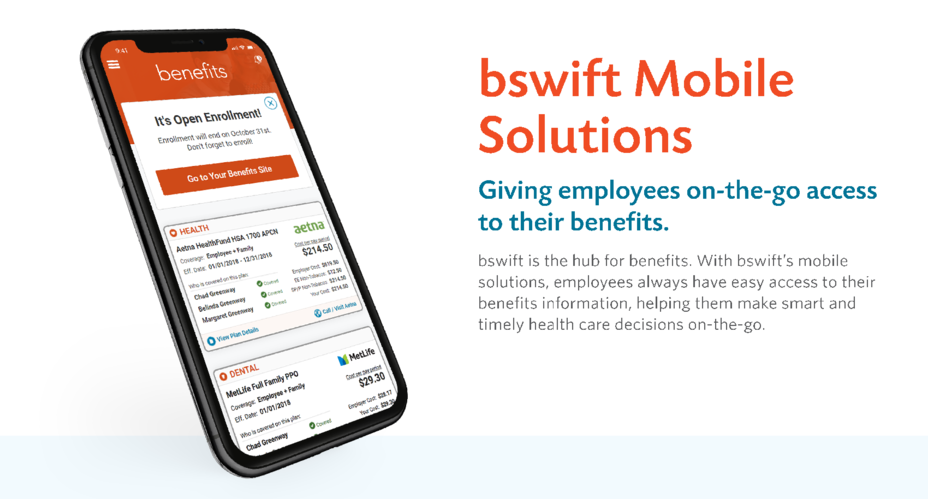 It's easy to get started:
Employees can download the app in the Apple or Google Play stores by searching "bswift benefits" and following these steps:
Enter company code
(Usually your company name without spaces)
Enter benefits portal username
Enter benefits portal password
It's that simple!