Spending Accounts Solutions for Employees
A Better Way To Pay For Healthcare
As healthcare insurance costs skyrocket, you must constantly be on the lookout for healthcare options that help contain costs and focus on your wellness. Streamline HR offers flexible, easy-to-use solutions that help control costs while offering attractive, cost-saving benefits.
Manage Your Health Benefits with Secure Online & Mobile Access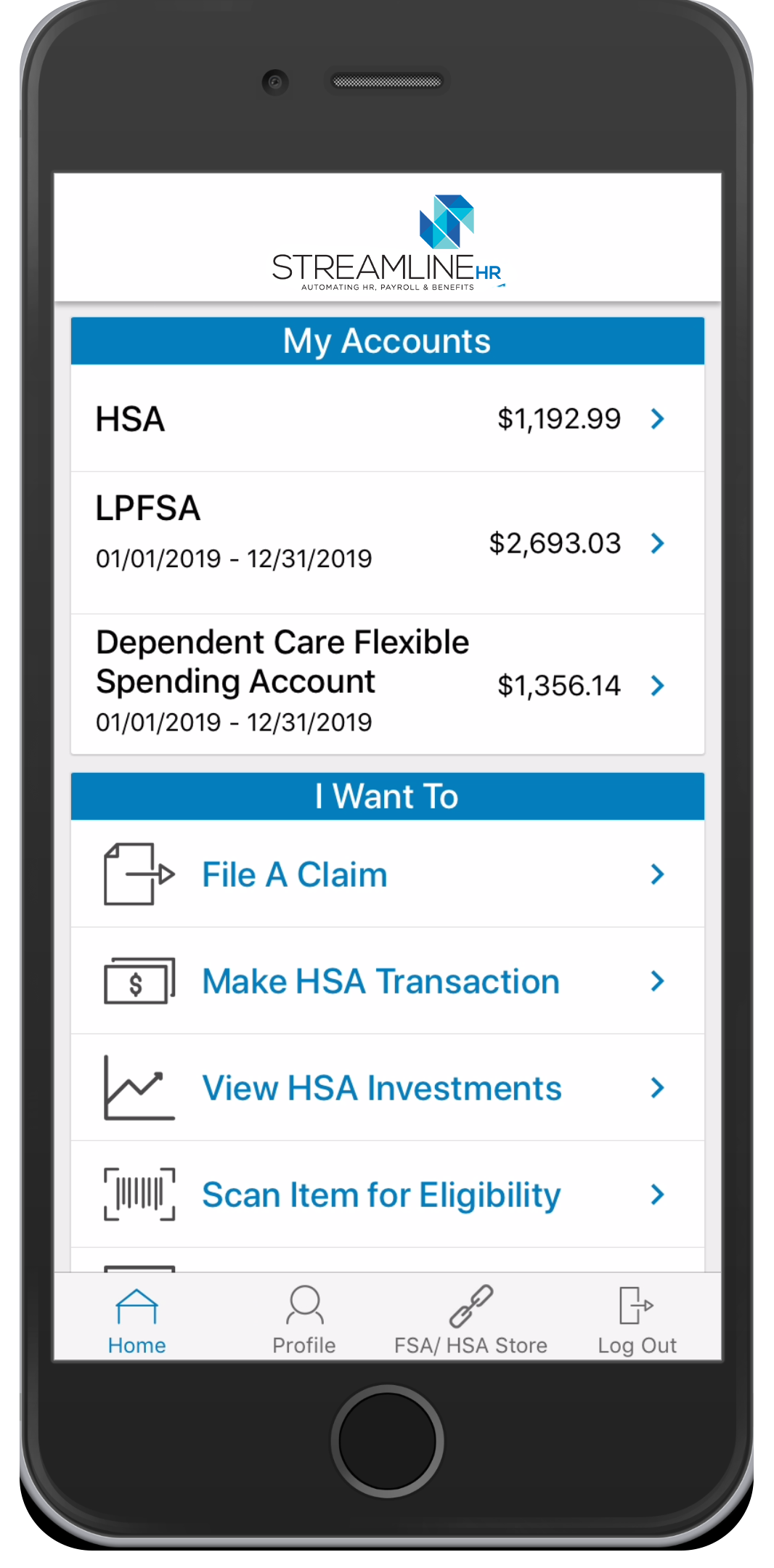 We offer secure, 24/7, self-service web and mobile applications allowing you to become fully engaged in your benefit accounts. You can enroll in benefits, view information, store health expense data and receipts, file claims by account, file distribution requests, manage your profile, view notifications, access forms, and link to other helpful resources.
Wondering whether you have enough money to pay a bill or make a purchase? Streamline HR's Mobile App puts the answers at your fingertips:
Enjoy real-time access including an intuitive app design and navigation.
Quickly check available balances and account

details for medical and dependent care FSA, HSA, HRA, reimbursement plans.

View charts summarizing account information.
View in-app messages and text alerts that provide instant notifications about your account(s).
Link to an external web page to obtain helpful

information such as a list of eligible expenses.

Retrieve a lost username.
Use your device of choice – including Apple® and Android™-powered smartphones.


Get started with Streamline HR's Mobile App in minutes.
Download the Streamline HR Mobile App for your chosen device from the Apple App Store or Google Play and log in using the username and password you use to access the Streamline HR consumer portal.